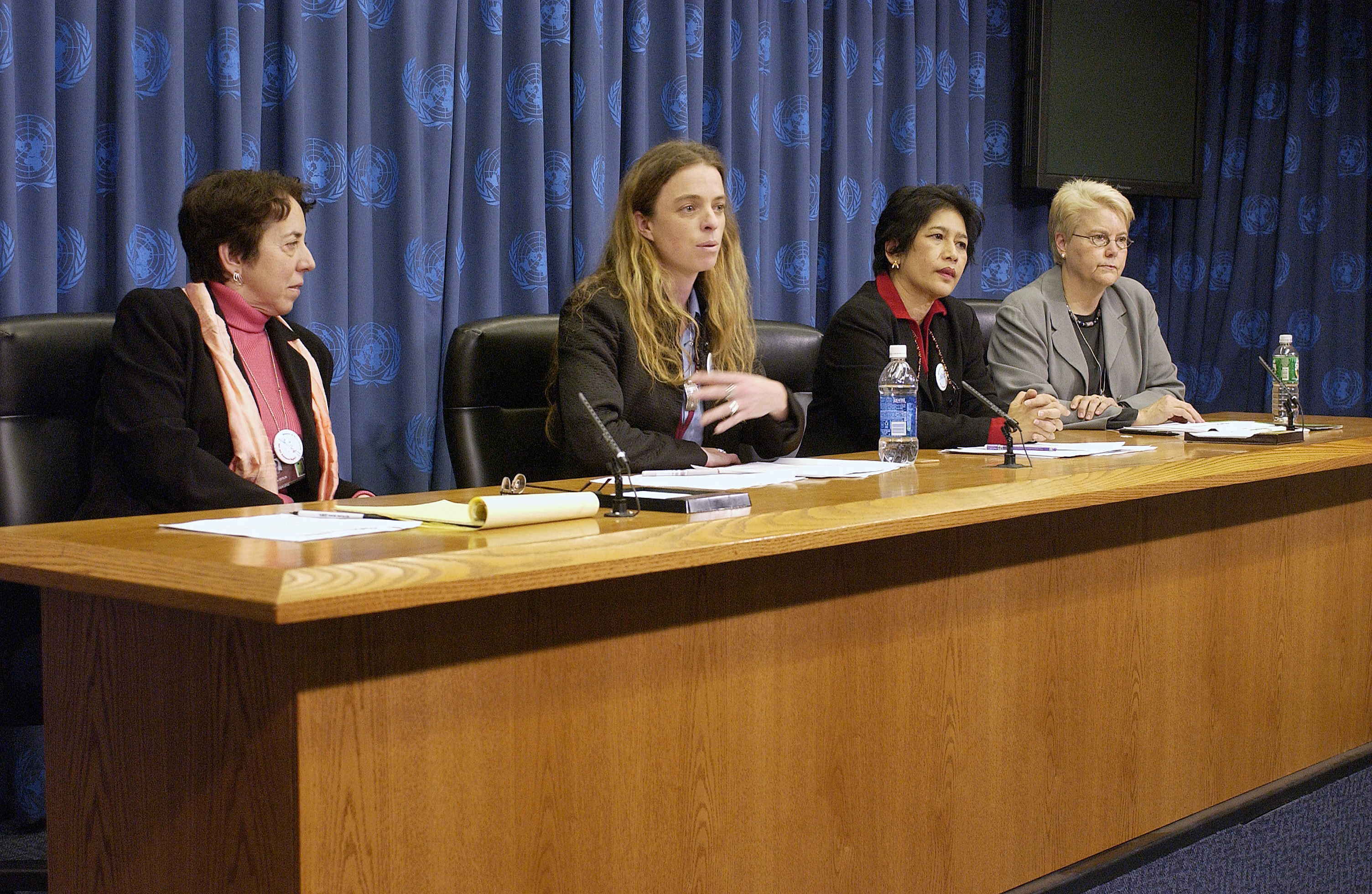 On October 31, 2000, the United Nations Security Council (UNSC) unanimously adopted Resolution 1325 on women, peace and security. The adoption of Resolution 1325 was historic and unprecedented for a number of reasons:
Resolution 1325 marks the first time the Security Council addressed the disproportionate and unique impact of armed conflict on women, recognized the under-valued and under-utilized contributions women make to conflict prevention, peacekeeping, conflict resolution and peace-building, and stressed the importance of their equal and full participation as active agents in peace and security;
As a Security Council resolution, 1325 is effectively international law; it is binding upon all UN member nations;
Civil society groups, especially women's organizations, played an instrumental and leading role in the adoption of Resolution 1325, in particular, through their advocacy efforts and their participation in drafting the resolution.
While UNSC Resolution 1325 is recognized as a historic and unprecedented document, it does not exist in a vacuum; many resolutions, treaties, conventions, statements and reports preceded it, and thus, form its foundation. For a list of these foundational documents, click here.
In response to the unanimous adoption of UNSC Resolution 1325, WILPF developed the PeaceWomen Project in 2001 to monitor implementation of Resolution 1325 and advocate for its full and rapid implementation.
In addition to WILPF's PeaceWomen Project, a committed and ever-growing global constituency has emerged around Resolution 1325, that spans civil society, academia, governments and the UN system.
Despite the efforts of these many actors, especially women at the grassroots level, there continues to be substantial resistance to implementation of UNSC Resolution 1325, especially by UN and governmental bodies.
Due to the slow progress of implementation, the PeaceWomen Project, in particular, the website PeaceWomen.org, 1325 PeaceWomen E-Newsletter and our advocacy efforts around UN Headquarters and with other NGOs, have become important vehicles for monitoring the implementation of Resolution 1325 and helping maintain the momentum of the resolution within the UN community and civil society community.