PeaceWomen Website
A Guide to the PeaceWomen Website
PeaceWomen is a Project of the Women's International League for Peace and Freedom (WILPF), an international women's peace organization with national sections and members around the world. The PeaceWomen Project monitors, informs, and advocates for the rapid and full implementation of the UN Security Council Resolutions on Women, Peace and Security (Resolutions 1325, 1820, 1888, 1889 and 1960). PeaceWomen promotes the role of women in preventing conflict, and the equal and full participation of women in all efforts to create and maintain peace and human security.

PeaceWomen provides a comprehensive online information source on Women, Peace and Security.
PeaceWomen.org main sections:
I. Library: Search by Theme; Country& Region; Type; or News & Events.

II. Monitoring: Security Council Monitor; UN Implementation; and National Commitments.

III. Outreach: PeaceWomen Publications/Enews; and 100+ Translations of SCR 1325

IV. Information Pages and Interaction Section: MyPeaceWomen profile.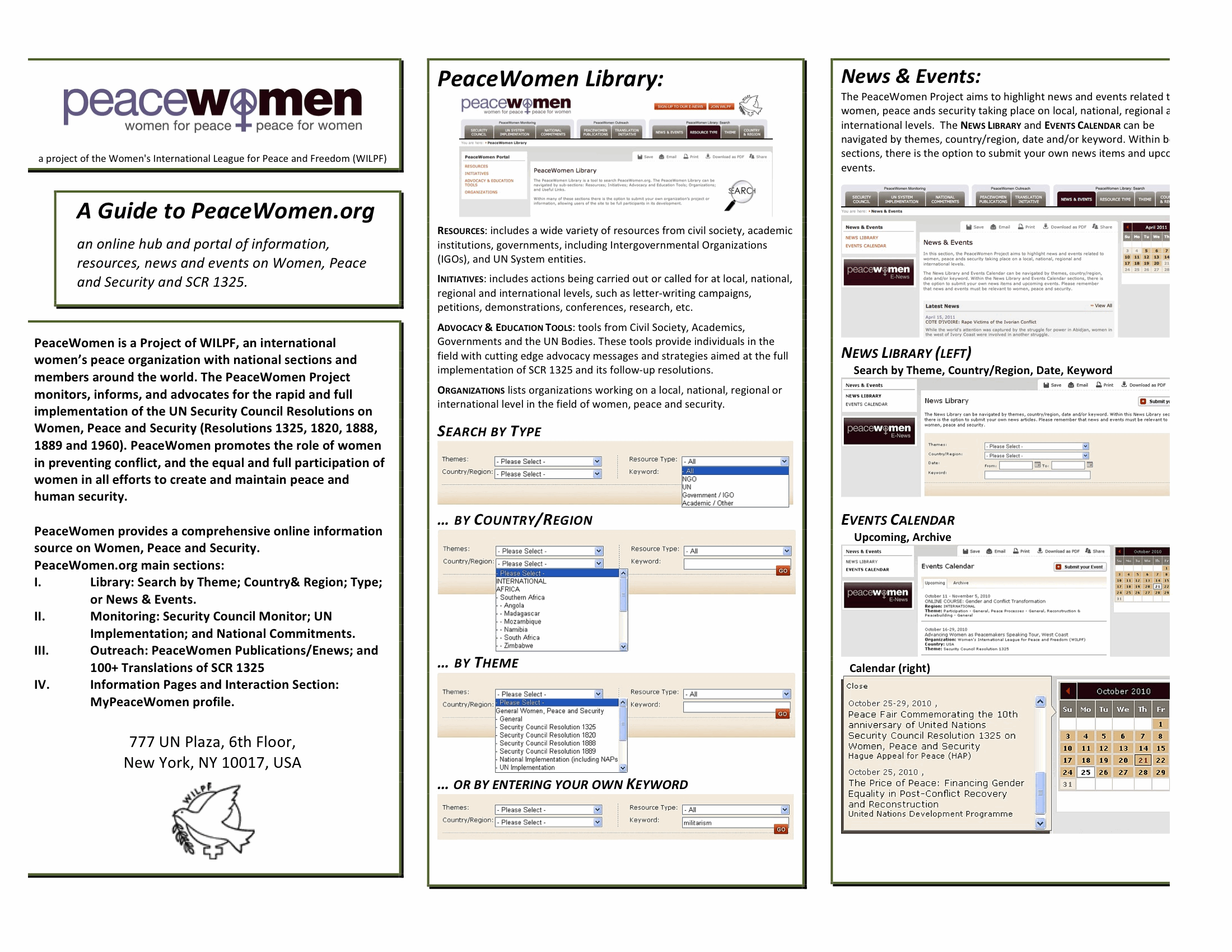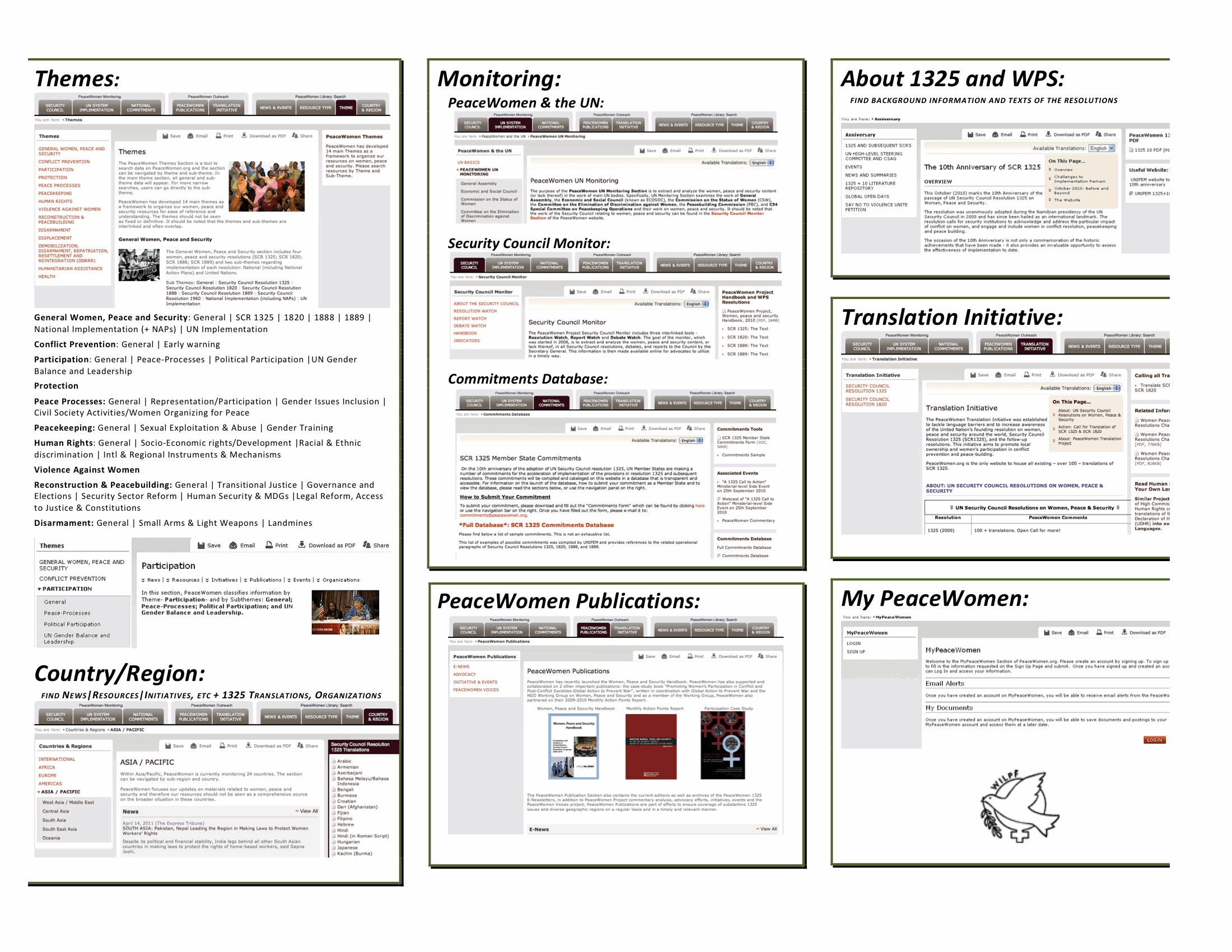 The use of technology, including websites, has become a strong feature of awareness raising, advocacy efforts and collective action in many sectors. Firstly, information itself is a transformative. Secondly, the Internet is a powerful tool in its ability to spread information and to initiate strategic and coordinated action broadly and quickly. In 2001, one year after the adoption of Security Council Resolution 1325 (SCR 1325), the WILPF PeaceWomen Project developed the website www.peacewomen.org in order to provide accurate and timely information on SCR 1325 and related women, peace and security issues and women's peacebuilding initiatives in areas of armed conflict. The primary goal of this information collection was to support collaborative efforts to implement the resolution and to encourage advocates to mobilize for implementation, thus increasing support for SCR 1325. Over time the website's available information has expanded greatly and integrated other UN processes and mechanisms such as the CSW and to highlight the links between SCR 1325 and women, peace and security issues in a variety of contexts. As an international movement, WILPF has developed and used innovative communication strategies and platforms, such as PeaceWomen.org, as instruments to make social justice organizing boarder and more effective; to increase individual and organizational capacity; and to enhance networking, participation and advocacy. In 2007, the PeaceWomen/WILPF staff recognized the international reach of Peacewomen.org and believe that it was important to invest in rebuilding and modernizing the website. Furthermore, the old website was outdated and underfunded. Upon recognizing these limitations and opportunities for growth, the partnership with UNIFEM was established and the process of rebuilding a comprehensive hub of information on women, peace and security began.
For more information please see Frequently Asked Questions