About the General Assembly
Established under Article 7 of the United Nations (UN) Charter, the United Nations General Assembly (GA) functions as one of the primary bodies within the UN. The Assembly is a forum for discussion and policy-making between all 192 Member States. Decisions are made when the majority of members consent, with most of their resolutions passing by consensus rather than through a formal vote. The General Assembly is divided into six main committees, and each act as a forum for the complete discussion of a specific international topic. Together their scope is nearly infinite, covering any and all international issues that fall under the UN Charter; however these recommendations are not binding for any state and only bear as much weight as the consensus behind it.
Unlike the Security Council, which is populated according to elections and permanent appointment, the General Assembly is composed of all UN Member States and observers. Each Member State has exactly one vote, and most questions are decided by a simple majority vote,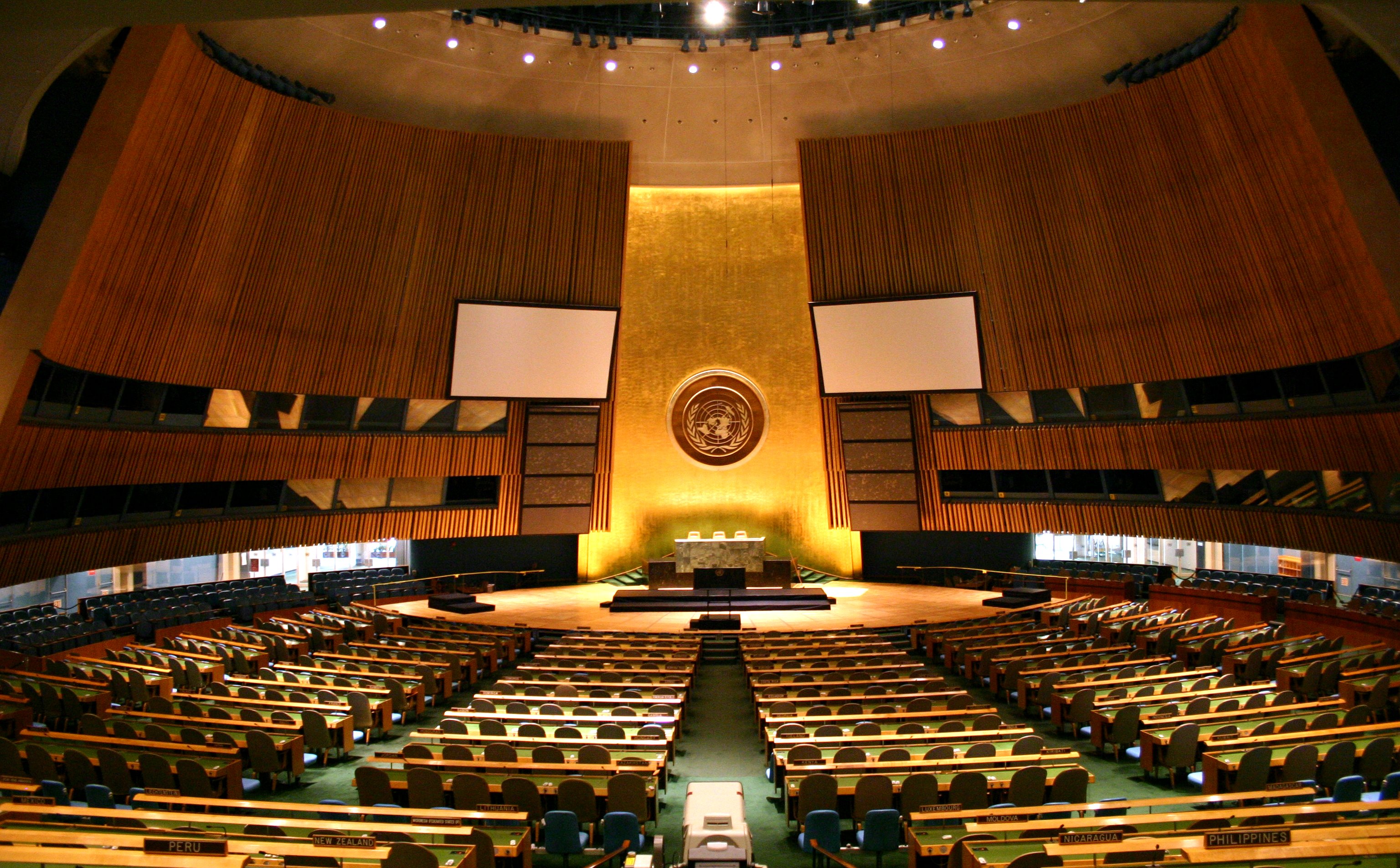 although there are a few issues, such as Security Council elections and recommendations on international peace and security, that require a two-thirds majority. Because all Member States are also General Assembly members, the size of the Assembly has grown with that of the United Nations, from 51 at the 1945 signing to 192 in 2006 when Montenegro joined. The Assembly is headed by the Secretariat, which is responsible for administration, resolution implementation, and an annual report. The Secretariat, in turn, is headed by the Secretary-General; the current Secretary-General is Ban Ki-Moon.
As we have done in the past Peacewomen will monitor and publish a full report of events taking place and outcomes achieved at this year's 67th session of the General Assembly. The 2012 GA will open on September 18, 2012 with this year's President yet to be announced. Peacewomen will continue to update this page as the commencement date approaches.
Source:
United Nations