Democratic Republic of Congo (DRC)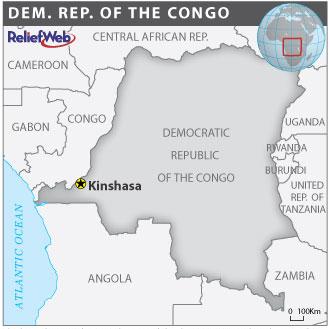 The Democratic Republic of Congo (DRC) has a population estimated at 66 million (UN, 2009) with an area of 2.34 million sq km (905,354 sq miles), the capital is Kinshasa. The major languages are French, Lingala, Kiswahili, Kikongo, Tshiluba.

The DRC continues to experience violence in the Eastern regions. The five-year conflict of 1998-2003 claimed an estimated three million lives, either as a direct result of fighting or because of disease and malnutrition. High levels of rape and other forms of sexual violence continue throughout the country, with a concentration in eastern DRC, where armed group fighters and government soldiers are the principal perpetrators. Many women and girls suffered gang rape, most of them are raped more than once or are held in sexual slavery.
DRC ratified The Convention on the Elimination of All Forms of Discrimination against Women (CEDAW) on October, 17 1986

DRC adopted a National Action Plan on UNSCR 1325 in 2010, for further information please click here

DRC has a UN peacekeeping mandate:United Nations Mission in the Democratic Republic of the Congo (MONUSCO) which is the UN largest peacekeeping mission.

Sources:BBC; Amnesty International; UNIFEM