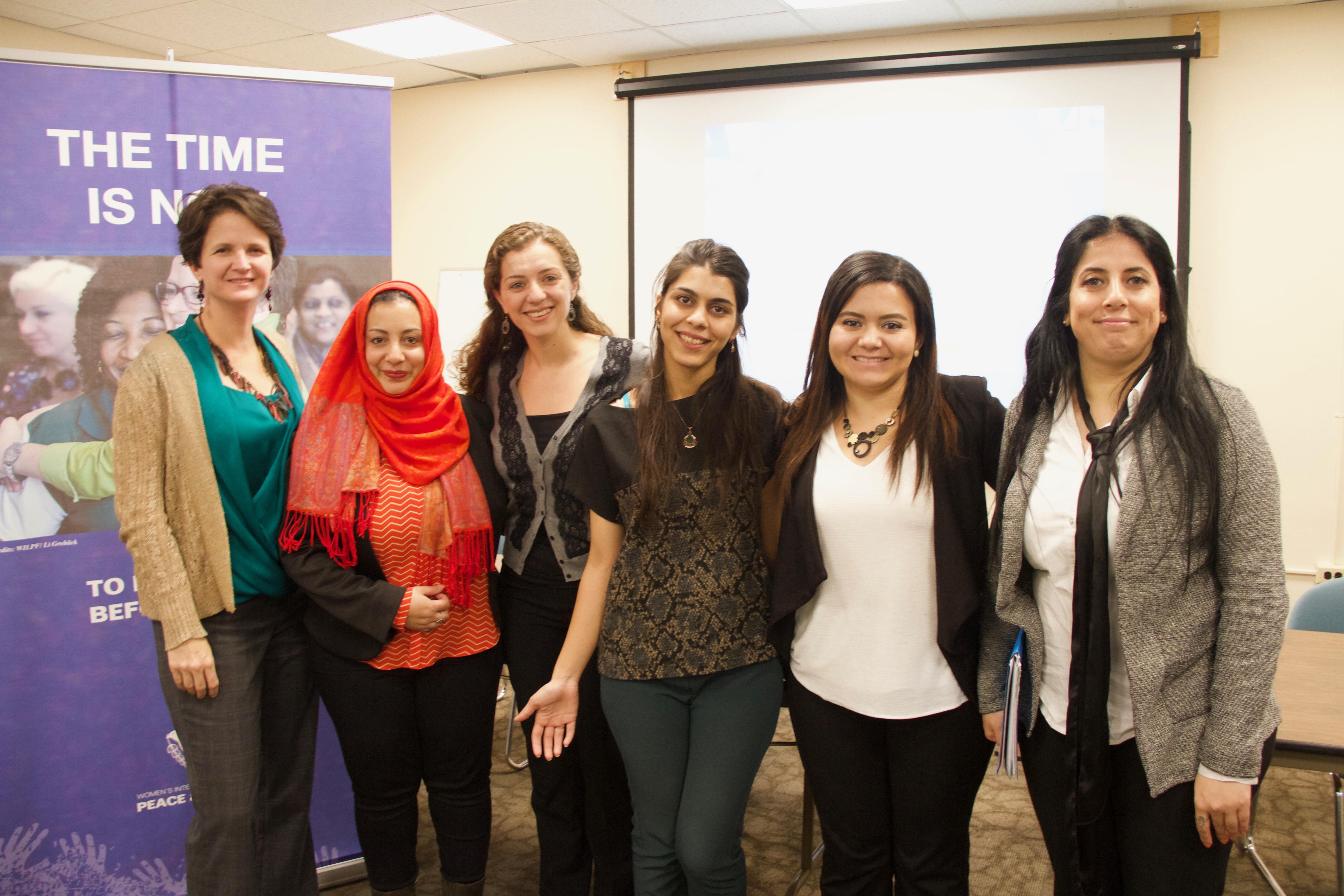 WILPF International and a special delegation of women peace leaders from Syria, Yemen, and Libya at the 16th Anniversary of UNSCR1325.
(Photo: WILPF/Marina Kumskova)
In October 2000, world leaders on peace and security adopted the historical Security Council Resolution 1325, which for the first time recognised women's important role in conflict prevention through post-conflict reconstruction.
In 2015 there was a Global Study on UNSCR 1325 that provided the evidence base for action and at last year's anniversary we followed up on each country's commitments to women, peace and security. So where are we now? 
At the 17th anniversary of UNSCR 1325, WILPF will continue working on strengthening conflict prevention and sustaining peace efforts through overcoming intransigent obstacles to women's meaningful participation created by the war systems and ensuring women civil society's meaningful participation on prevention, including through demilitarisation and disarmament for sustained peace.
The annual Security Council WPS open debate will take place in October 2017 at the UN Headquarters in New York.
In coalition with the NGO Working Group on Women, Peace and Security, WILPF will be supporting civil society statements during the open debate to amplify voices of our local partners for conflict prevention through disarmament and women's meaningful participation.
In connection with the UN Security Council open debate, WILPF International will be hosting a delegation of human rights activists from Colombia, Nigeria, and Yemen, who will speak on overcoming obstacles to women's meaningful participation and strengthening conflict prevention, including through sustaining peace.
If you are interested in joining WILPF in New York in building spaces for addressing root causes, providing infrastructure and platforms for non-violence, and women's meaningful participation, please reach out to Sandra Barron (sandra@peacewomen.org) for more information and come back to this webpage regularly for more information as details are finalised for the 17th Anniversary of the UNSCR 1325. 
---